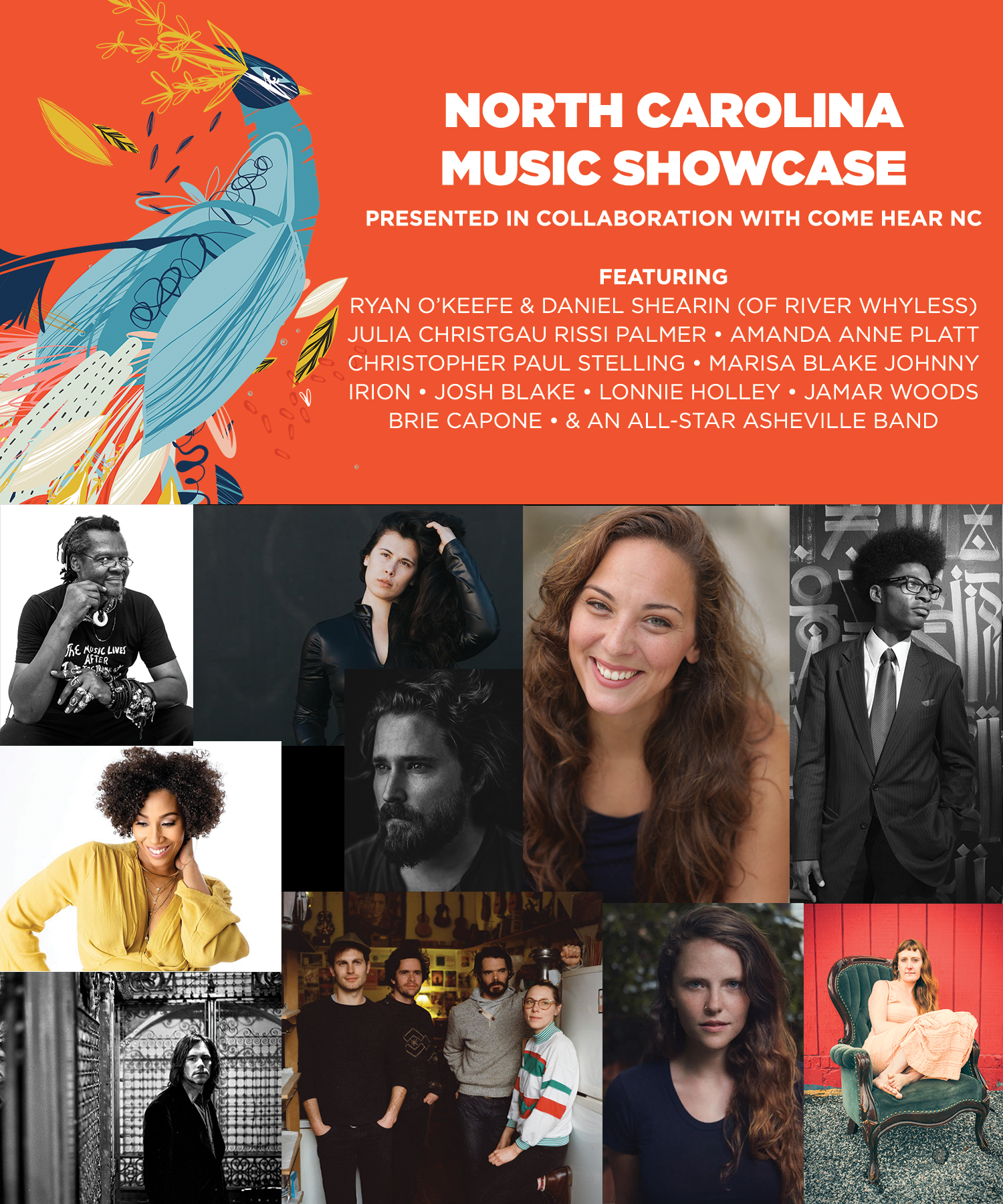 Presented in collaboration with Come Hear NC, a campaign of the NC Department of Natural & Cultural Resources 
A blend of artists from North Carolina playing originals and artists from around the country paying tribute to NC musicians- Saturday night marquis event - in partnership with the NC Arts Council at the Orange Peel at 10:30pm. 
Featured artists include Amanda Anne Platt, Christopher Paul Stelling, Brie Capone, Julia Christgau, Rissi Palmer, Johnny Irion, Lonnie Holley, Josh Blake, Ryan O'Keefe and Daniel Shearin (River Whyless), Jamar Woods, Marisa Blake and an All-Star Asheville backing band.
Weekend and day passes are available HERE.