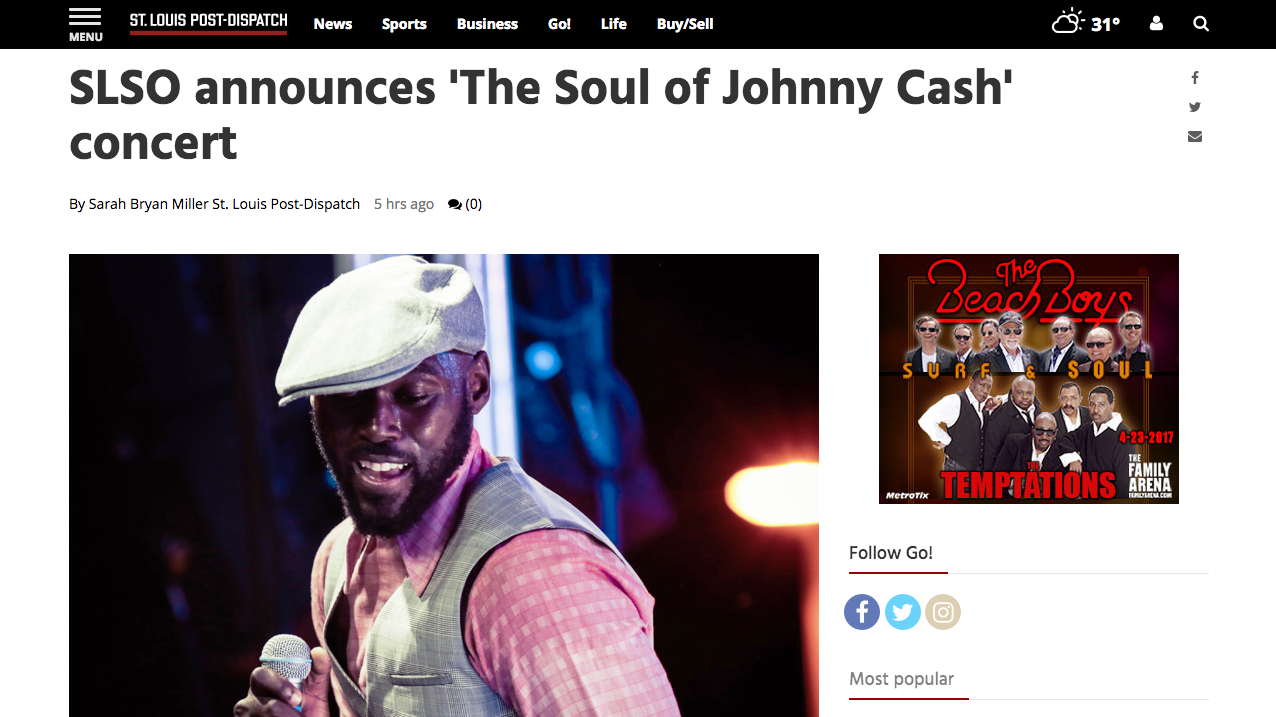 ST LOUIS!!! I'm coming home. I'm SO excited to come back and be a part of this amazing show with Brian Owens The Vaughans, Dylan McDonald, and the St. Louis Symphony Orchestra!!!  Put it on your calendars now: Sunday, May 21!!! Check the article out HERE and purchase tickets HERE. 

In addition to this show, I will be performing solo on the 19th and 20th:
Friday, May 19: 
Dark Room at The Grandel 
3610 Grandel Sq. , St. Louis, MO 63103 
5-7pm 
Tickets: FREE!!! 
Saturday, May 20: 
Wood House Concerts
Clayton, MO 
7-10pm 
Tickets: This is a house concert that is open to the public, but there are only a limited number of seats. You MUST RSVP to reserve a seat by emailing Rick Wood at rickwood8141@gmail.com (please include number in your party). The host will provide the address and other important information. Suggested donation for this show is $18 adv/$20 DOS per person. As always, all this donated money goes to the artist.
 
I can't wait for this weekend of music, I hope I'll see you out!!!