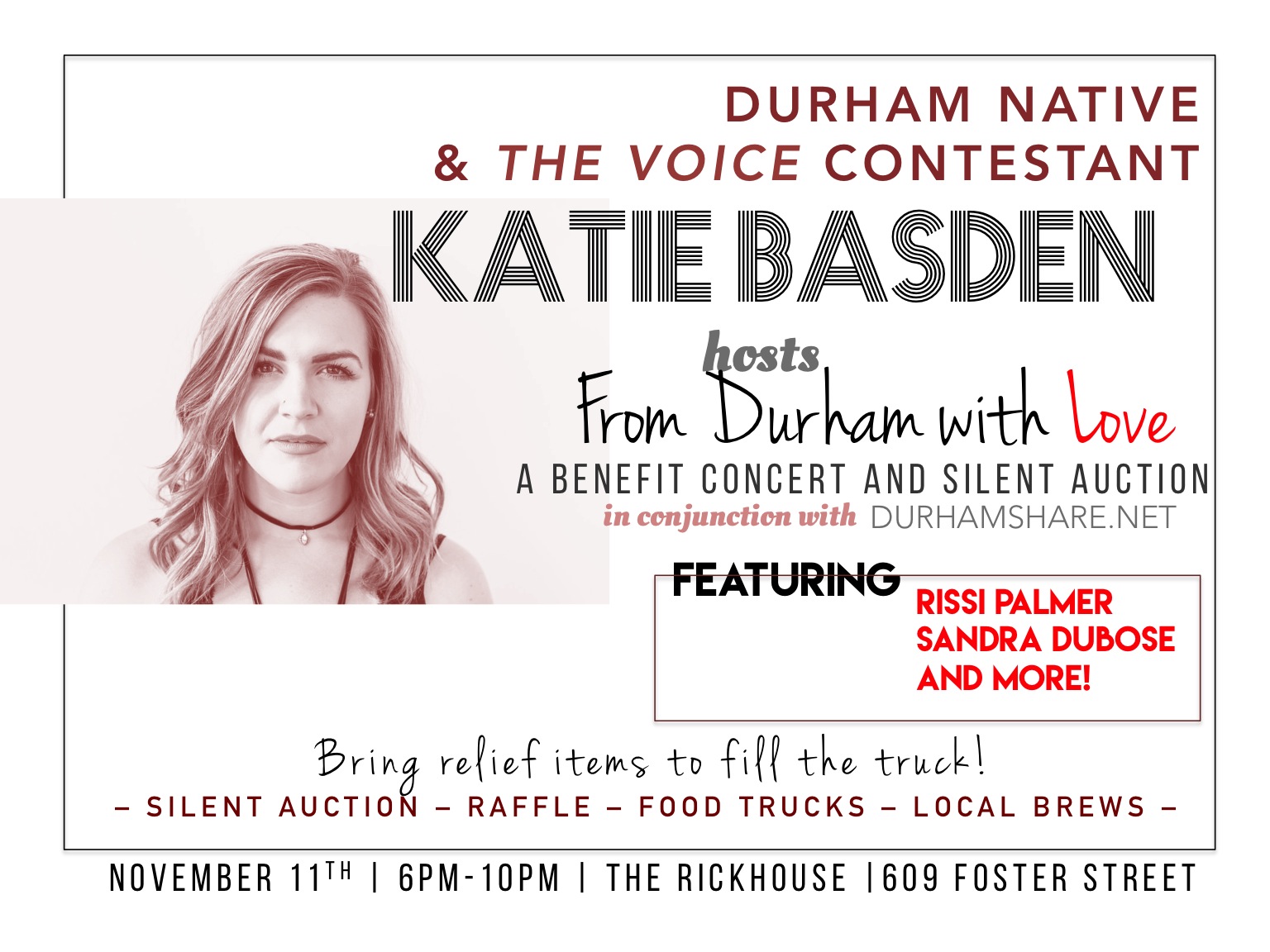 I'd like to invite you to be a part of an event benefitting Hurricane Matthew survivors in North Carolina this Friday in collaboration with Durham Share to take action for those who cannot.  Please join me this Friday night at 6pm at The Rickhouse for an event featuring myself and several local artists, a silent auction and food trucks.  We're encouraging all attendees to bring relief items (listed below) to fill up the DeHaven's truck and monetary donations can be made at the donation
We all get by "with a little help from our friends" and I'm so thankful to be from such a generous community. Please consider coming out on Friday for a great cause! 
RSVP and share:  https://www.facebook.com/events/1106814786100445/
NEEDS: 
school supplies 
canned/dry food 
cleaning supplies 
toiletries 
feminine hygiene products 
OTC meds 
baby needs 
undergarments and coats for all ages 
Clothes
 
Thank you for your help and see you Friday night!!! 
Rissi