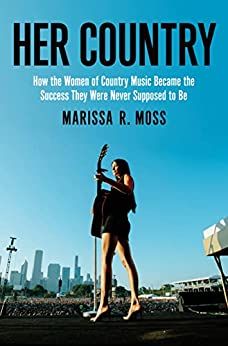 After a decade immersed in Nashville's country music scene, Marissa R. Moss has seen firsthand how pervasive gender inequalities affect female artists from all corners of the genre. Now, she's helping take control of the narrative — literally — with her new book, Her Country: How the Women of Country Music Became the Success They Were Never Supposed to Be. 
Moss follows the trajectories of Kacey Musgraves, Maren Morris and Mickey Guyton as touch points for country's current climate, as all three have navigated the choppy waters of radio bias and helped broaden the genre's limitations. 
Rissi is among several artists interviewed for this book. Check out Marissa's playlist HERE and get your copy of the book HERE.